National BBQ Week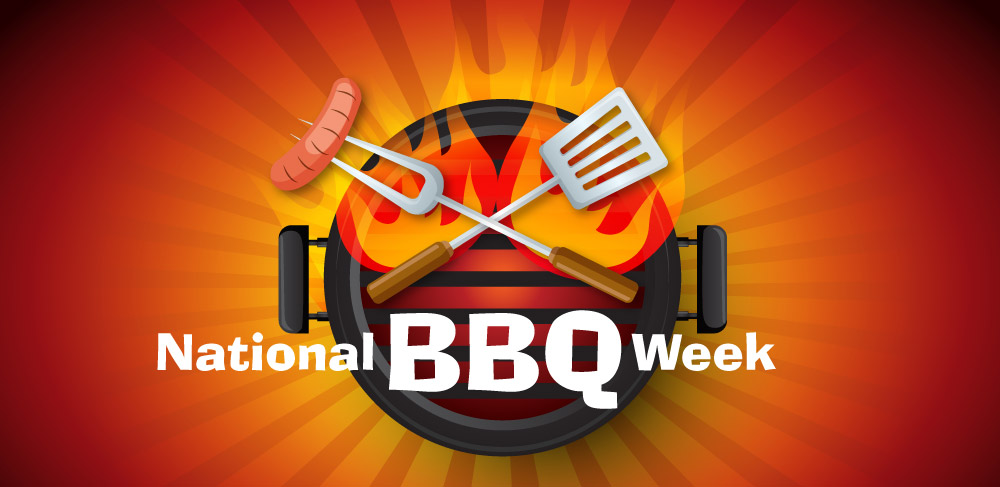 It's National barbecue week guys (29 May – 4 June) and that marks the start of the next few months of outdoor cooking and hanging out in the garden with a jugful of your favorite 'tipple' while the whiff of grilling food fills the air. Whilst the weather forecast may never be certain, it definitely doesn't dampen our spirits!
5 million BBQ's were held over last year's 20th National BBQ Week* With all of that enthusiasm it's clearly a great opportunity to make sure you're part of the action this year. Fire up the 'barbie' and get sizzling with our tantalising selection of Chicken Sausages, Chicken Skewers and Beef, Pork or Lamb Grillas. Fancy something a little different, why not pop a couple of Golden Crunchy Chicken Breast Fillets on the BBQ... Simply Scrumptious!!!
Chicken Sausages
Made from British Farm assured boneless chicken, our succulent and juicy Chicken Sausages come in both plain and BBQ Maple Flavours. A great healthy alternative and ideal for popping on the BBQ. Enjoy Sausage satisfaction!!

Gluten Free Grillas
Our British Farm Assured Grillas come in four exciting flavours: Beef; Beef and Vegetable; Lamb and Mint or Pork and Apple. Something for everyone and a perfect compliment to your BBQ. Which one will you choose?

Chicken Skewers
Feeling adventurous, why not spice up your BBQ with our Fusion Range of Chicken Breast Skewers in three exotic flavours: Jalfrezi, Massamo or Piri Piri... How hot will you go?

Crunchy Chicken Breast Fillets
Crunchy Chicken Breast Fillets on the BBQ... seriously? Oh yes, if you are looking for something completely different, why not pop a couple of our tender Crunchy Chicken Breast Fillets on the BBQ for a golden, crunchy and totally yummy experience!!!
*National BBQ Week Official statistics