Do your menus need some new additions?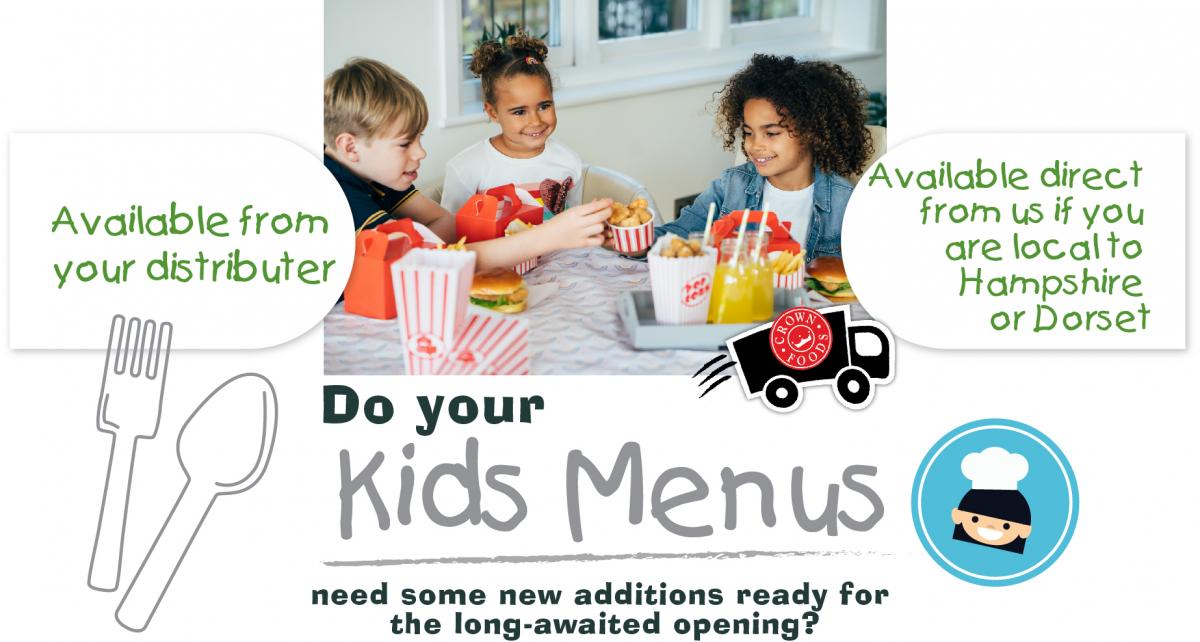 Do your kids menus need some new additions for the long-awaited opening for pubs, restaurants, cafes?
Your children's menu could be filled with different alternatives for your more adventurous little diners...

Here at Crown Foods we could have the products that you are looking for:
. Sausages - Chicken one...for a change!
. Coated Chicken / Chicken Breast Fillets,
. Coated Fish / Fish Cakes / Fish Fingers,
. Gluten Free Fish Options
. Plain & Cheese Omelettes,
. Baguette Pizza's...and much much more...
It's happened, you are back and welcoming the public into your dining space. Take a look below at how we could delight the kids kids with some tasty products.

All available from your distributor of choice or direct from us if you are local to Hampshire / Dorset.

Get in touch today...we can't wait to serve you.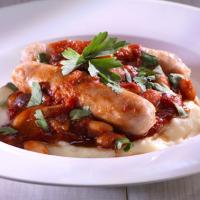 Chicken Sausages, 28g or 56g
Made from British Farm assured boneless chicken, our succulent and juicy Chicken Sausages are a great healthy alternative and ideal for every diner.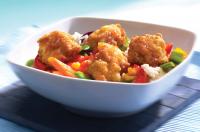 Crispy Batter Chicken Fillet Chunks 20g
Fully cooked chicken breast chunks coated in a tasty crispy golden batter. Perfect for not just the kids! Either serve as part of as a main meal or as sharing platter...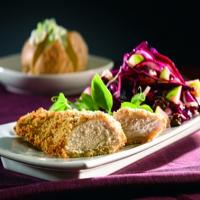 Simply Not Fried, Southern Style Chicken Breast Fillet, 85g
Chicken breast fillet coated in our unique Not Fried Crumb coating with a hint of southern style spice. Perfect as a southern style chicken burger with zingy mayo, or great served as a Katsu curry or cut up and added to a rice box.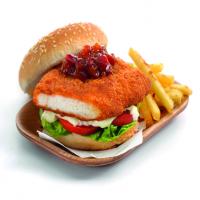 British Farm Assured Hot & Spicy Breaded Chicken Steak, 85g
Fully cooked & Red Tractor Assured, formed chicken breast steak in a hot & spicy breadcrumb coating. Perfect as a spicy burger in a brioche bun topped with guacamole and sliced lettuce.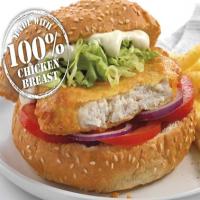 British Farm Assured Battered Chicken Steak, 85g
Fully cooked & Red Tractor Assured, formed chicken breast steak coated in a crispy golden batter. Perfect served with chips and salad or great as a burger.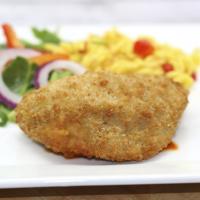 Mini Chicken Kievs, 80g
These Chicken Kievs are crispy on the outside and oozing with gorgeous fillings on the inside. Choose from three flavours; Katsu Curry,Tikka, Garlic or Cheese. All a welcome addition to any menu.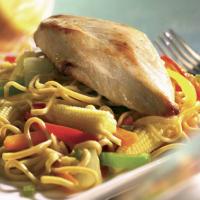 Roast Skinless Chicken Breast Fillet, 50g
Just when you thought a chicken breast was just a 'chicken breast!' This Fully cooked chicken breast fillet will surprise you! It is perfect for meals in a hurry due to being fully cooked, perfectly calobrated and having natural roasting highlights and delicious flavour. Incredibly vestatile, slice and add to curry's, serve as a traditional roast dinner, or why not serve as a chicken burger.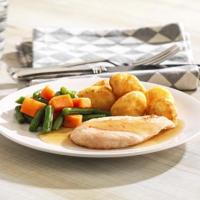 British Farm Assured Chicken Breast Fillet, 50g
Fully cooked Red Tractor Assured Chicken Breast Fillet is the perfect accompaniment for any meal! Incredibly vestatile, serve with chips and beans, add to cous cous salads or slice and add to pasta.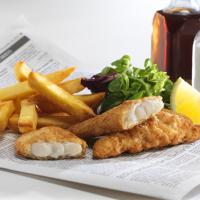 MSC Vinegar Infused Tempura Pollock Fillet, 60g
MSC Wild Alaska Pollock fillet coated in our unique and incredibly tasty Vinegar infused coating. There is nothing about this product that will disappoint the young diners! Serve with skinny fries and peas for a traditional flavour, or serve with crunchy salad and noodles.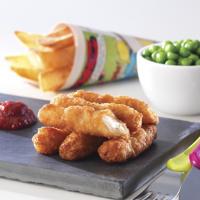 MSC Vinegar Infused Tempura Pollock Fillet Goujons
MSC Wild Alaska Pollock fillet goujons coated in our unique and incredibly tasty Vinegar infused coating. Why not add to a wrap, bap or sliced bread with lettuce, tomato and mayo for the ultimate grab and go option, or create a show stopping fish pie!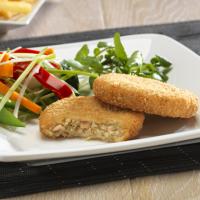 MSC Tempura Battered Salmon & Sweet Potato Fishcake, 57g
Wild MSC Alaska Salmon mixed with sweet potato, onion and herbs, coated in a cripsy temoura batter. These fishcakes are comforting, family-friendly and wonderfully showstopping! Delicious sweet potato and subtle salmon make this the perfect serving option to encourage kids to eat more fish. Perfect served as they are with potato wedges, peas and sweetcorn, or with a crunchy salad and topped with a poached egg on top!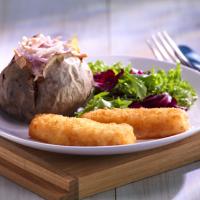 MSC Fish Fingers, 30g (Also available as Gluten Free option)
Wild MSC Alaska Pollock fish fingers are coated in a crunchy breadcrumb coating. These are versatile, nutritious and very delicious and there are many ways to serve these tasty and perfectly golden fingers .....such as in pitta breads with mayo and salad, loaded tacos with salad and salsa or as a good old classic of fish fingers, chips and beans!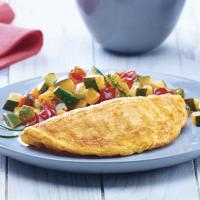 Free Range Folded Fluffy Egg Plain or Cheese Omelette, 50g
Free range frozen & folded fluffy plain or cheddar cheese omelettes are fully cooked for total convenience. Why not load a bagel with your favourite fillings, such as; tomatoes, sausage, bacon, cheese or lettuce and top with one of these quick to heat plain or cheese omelettes. Or simply serve with baked beans, sausages and mushrooms.


Egg Muffin Omelettes, 40g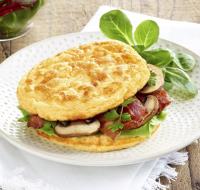 Take your omelette's to the next level with these perfectly round egg muffin omelettes, perfect for breakfast club, afterschool club, lunch time or as a perfect accompaniment for a hand held option. The serving suggestions are endless with this protein packed muffin and will add real interest to your menu. Available as Free Range or Barn options.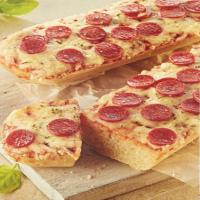 Baguette Pizza's, 125g
Crusty baguettes loaded with delicious fresh tomato sauce and then topped with either a choice of:
Pepperoni,
Four Cheese,
Ham & Cheese.
These all bake perfectly in under 15 minutes.

marketing@crownfoods.co.uk | 01590 677616 |